Tank Blanket Heater
Power Blanket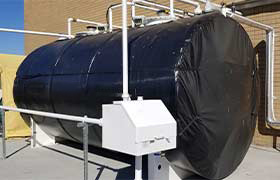 Our tank blanket heaters are exactly what you need when concerned about freeze protection for your tanks. Cold weather can affect the viscosity of your fuel, fluids, and other materials causing loss of production and additional costs. Power blankets are a great solution for keeping your tank at a constant temperature, preventing fluids from freezing in extreme conditions and allowing you to stay on track with your storage or delivery tank. We customize thermal blankets to meet your specific needs, no matter what the tank size or shape. Call us today to find out more!

Questions about tank blanket heaters ? We can help! Call us at 1-863-261-8388 or request a price quote.
Custom Power Blankets
Our power blankets are perfect for providing freeze protection, maintaining tank temperature, and optimizing flow of your fluids or viscous materials. This industrial storage tank heater is essential in protecting tanks from freezing across multiple industries such as water storage, agriculture, chemical manufacturing, oil & gas, and diesel exhaust fluid (DEF). Water tank heaters are a great solution for keeping your tank at a constant temperature and preventing it from freezing in even the most extreme conditions. We can help reduce your downtime during the winter months and supply effective freeze protection for your tanks, giving you access to your water, chemicals, DEF, gas, or other fluids. Made in the US, our custom thermal blankets are made precisely to fit your tank. We can ship faster and for less, saving you time and money.
Tank Blanket Heater Features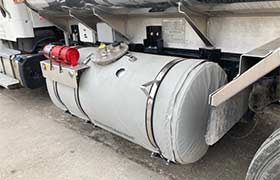 Prevents freezing of water, chemicals, DEF and other fluids
Custom fit for any tank
Maintains constant temperature
Ensures proper viscosity
Eliminates downtime
Cost effective
Tank Blanket Heater Uses
Our tank blanket heaters have a variety of uses across many industries. Our customized power blanket can give you the peace of mind you want during the colder months, increasing your production time and reducing your costs! Our thermal blankets are used for:
Chemical Manufacturing
Agriculture and Dairy
Oil and Gas
DEF Tanks
Industrial Tanks
Construction
Food Processing Plants
Mining
and more…
© Copyright Water Storage Containers 2011-2023. All rights reserved.