Want To Work With Water Storage Containers?
We Want To Work With You!
Customer Payment and Financing Options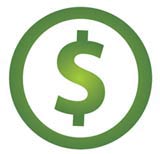 We offer several payment and financing options to make your purchase fast, easy, and seamless. Call our financing department at 1-863-270-8118 ext. 2 to discuss payments or terms and get your account set up! To better prepare in meeting your needs, please provide us with your buying information such as frequency of purchase, stocking levels, requirements, and product mix. Advanced payment is generally required for new customers. Use one of the methods listed below to finalize your transaction and get the process started today.
Pay with any of the following methods:
ACH Deposit / eCheck / Wire Transfer / Checks
Credit Cards (USA Only - Up to $6,000)
Terms from Water Storage Containers
Financing
International SWIFT Transfer
Questions about payment options? We can help!
Call our accounting team at 1-863-270-8118 ext. 2 or submit a form.
Which Payment Option Best Suits Your Needs?
ACH DEPOSIT / E-CHECK / WIRE TRANSFER / CHECKS
If a cash transaction using transfers or checks is your preferred option, contact us and we can arrange your payment.
TRANSFERS. Please use your order number as a reference on all electronic transfers to ensure your payment is processed accurately.
Please provide remittance via fax to: 1-863-563-3357 or email to: [email protected].
Hard copies of remittances can be sent to:
Water Storage Containers, Attn: Finance Department, PO 700338, Wabasso, FL 32970.
CHECKS. Checks mailed to the above address will be processed only upon receipt. For rush orders, please expedite delivery with next day courier services such as FedEx or United Parcel Service to our P.O. box: 700338, Wabasso, FL 32970.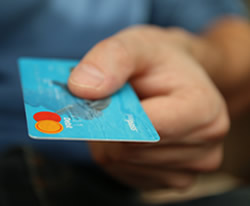 CREDIT CARDS
Credit cards are a fast and easy way to pay. Water Storage Containers accepts the following U.S. credit cards for payments up to $6,000:
American Express is
not
accepted.

All credit sales are contingent upon agreement with our terms and conditions of sale as posted at www.water-storage-containers.com/waterstoragecontainerspolicies.html. By authorizing charges to your credit card to pay your invoice, you also agree to authorize additional freight charges should they be required to complete delivery of your order. You also authorize cancellation fees if applicable.*
Applying For Water Storage Containers Terms
Water Storage Containers offers credit terms to qualifying customers, so you can order in advance, receive the product, and pay later. Call us today at 1-863-270-8118 ext. 2 to discuss arrangements and to get your account set up. We want to work with you so you can complete your transaction and get the product shipped out. No need to wait until you have cash on hand to pay.
Water Storage Containers will evaluate your credit applicant information, which is kept confidential for your privacy. Dependent upon approval, the credit terms will be established as soon as possible, generally within 3-5 days. Credit terms vary based upon references provided. Credit requests with non-responsive or negative references may be denied regardless of the source of data used to determine creditworthiness. The credit terms extended by Water Storage Containers includes payment of applicable finance charges at 1.5% per month (18% annual percentage rate). We value all of our loyal, long-term customers that use terms with us.
Financing
JB2 Funding provides equipment financing for companies located in the United States only, and with terms from 12 to 72 months. All financing arrangements and decisions are solely the discretion of JB2 Funding. Ask a Water Storage Containers specialist for your JB2 Funding one page application.
For more information about JB2 Funding, visit www.jb2funding.com.
Water Storage Containers Offers Financing for These Qualifying Products:
Talk to your Water Storage Containers representative about other products available for financing.
Minimum Purchase Order. Financing options are available on qualifying purchases more than $4,000 ($5,000 in California).
Government and Municipal Payment Options
Governmental entities and regulated utilities are normally granted NET 10 terms with submission of a Government / Utility Credit Application. For governmental / utility entities requesting terms greater than NET 10, a full credit application is required.
International Payments
We ship internationally and are happy to work with our global customers. All purchases from foreign countries must be paid in advance with a SWIFT transfer in U.S. dollars or an international letter of credit. Credit cards from foreign countries are not accepted.
*All fees associated are the responsibility of the Purchasing Party. In the event of insufficient funds/returned check, the check writer/Purchasing Party will be responsible to cover the amount of the check, plus all fees to which the recipient is legally entitled. If the financial obligation regarding insufficient funds/returned check is not satisfied within 5 days, the order may be canceled, and the previous credit term agreement may be revised. At our discretion, any late payments may cause revision/revocation of previously extended credit terms. Order cancellation fees apply for orders canceled after payment received but before orders are fulfilled (regardless of in-stock or non-stock status). Cancellation fees are 5% of the transaction or a minimum of $100, whichever is greater. Orders for non-stock items may only be canceled if materials have not been procured, fabrication has not started and products have not shipped. All sales are final on custom orders. In the event any third parties are employed to collect any outstanding monies owed by said business, the customer agrees to pay reasonable collection costs, including attorney fees.